Site home page
(news and notices)
Get alerts when Linktionary is updated
Book updates and addendums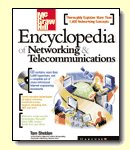 Get info about the Encyclopedia of Networking and Telecommunicatons, 3rd edition (2001)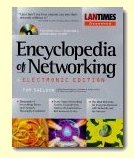 Download the electronic version of the Encyclopedia of Networking, 2nd edition (1996). It's free!
Contribute to this site
Electronic licensing info
Traffic Management, Shaping, and Engineering
Related Entries Web Links New/Updated Information
Note: Many topics at this site are reduced versions of the text in "The Encyclopedia of Networking and Telecommunications." Search results will not be as extensive as a search of the book's CD-ROM.
Traffic management is concerned with controlling and allocating network bandwidth, reducing delay, and minimizing congestion on networks. It encompasses the management of network capacity, measuring and modeling traffic, and analyzing performance. The basic idea is to manage network resources efficiently and give client/subscribers the bandwidth and service levels they need. For the carrier networks, these levels are negotiated in SLAs (service level agreements). At the same time, clients and subscribers traffic must be managed to ensure that it does not use bandwidth that would affect the service levels of other users. This requires admittance controls (only admit traffic that is allowed and no excess that would affect other service levels) and policing (monitor traffic on an ongoing basis).
Related to traffic management is capacity planning, which involves measuring and modeling network traffic in order to schedule and provision network bandwidth for current and future requirements. See "Capacity Planning."
This topic continues in "The Encyclopedia of Networking and Telecommunications" with a discussion of the following:
Traffic management in ATM

ATM Traffic engineering and QoS via traffic management functions and service categories
CAC (connection admission control)
Policing, or UPC (usage parameter control)
Traffic shaping

Internet traffic engineering

RSVP (Resource Reservation Protocol)
Diff-Serv (Differentiated Services)
Congestion control mechanisms, including RED (random early discard), ECN (explicit congestion notification), and TCP rate control
Traffic classifiers, markers, policy systems, bandwidth brokers, and traffic conditioners
Queuing methods such as FIFO queuing, priority queuing, fair queuing, WFQ (weighted fair queuing), and CBQ (class-based queuing)
MPLS traffic engineering
The following Web sites provide more information on ATM QoS and traffic management. Also see RFC 2761 (Terminology for ATM Bendmarking, February 2000).
The following references provide more information about MPLS traffic engineering. Also refer to the tewg and mpls Working Groups listed on the related entries page for a complete list of RFCs and drafts related to traffic engineering.
The following Internet RFCs provide additional information on MPLS and the other traffic engineering techniques described above.
Copyright (c) 2001 Tom Sheldon and Big Sur Multimedia.
All rights reserved under Pan American and International copyright conventions.