Site home page
(news and notices)
Get alerts when Linktionary is updated
Book updates and addendums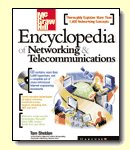 Get info about the Encyclopedia of Networking and Telecommunicatons, 3rd edition (2001)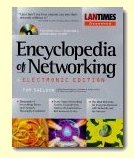 Download the electronic version of the Encyclopedia of Networking, 2nd edition (1996). It's free!
Contribute to this site
Electronic licensing info
SSL (Secure Sockets Layer)
Related Entries Web Links New/Updated Information
Note: Many topics at this site are reduced versions of the text in "The Encyclopedia of Networking and Telecommunications." Search results will not be as extensive as a search of the book's CD-ROM.
SSL is a Web protocol for establishing authenticated and encrypted sessions between Web servers and Web clients. SSL starts with a handshake routine that first establishes a TCP/IP connection. Next, the server is authenticated to the client by verifying its public key. Once authenticated, the server selects the strongest cryptographic algorithm supported by both the client and server and within the restrictions enforced by a particular country. Next, a shared secret key is generated that is used to encrypt all data flowing between the client and server. Finally, an encrypted SSL connection is established.
This topic continues in "The Encyclopedia of Networking and Telecommunications" with a discussion of the following:
SSL history and versions
SSL features and benefits, including authentication, confidentiality, and integrity
SSL session description
SSL usage and port configurations
The IETF's equivalent TLS (Transport Layer Security)
SSL and certificates
SSL cryptographic support
SSL 3.0 handshake and connection routine, with step-by-step description and illustrations
Copyright (c) 2001 Tom Sheldon and Big Sur Multimedia.
All rights reserved under Pan American and International copyright conventions.