Site home page
(news and notices)
Get alerts when Linktionary is updated
Book updates and addendums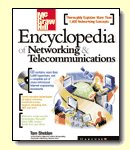 Get info about the Encyclopedia of Networking and Telecommunicatons, 3rd edition (2001)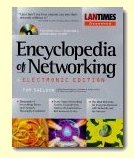 Download the electronic version of the Encyclopedia of Networking, 2nd edition (1996). It's free!
Contribute to this site
Electronic licensing info
Servers
Related Entries Web Links New/Updated Information
Note: Many topics at this site are reduced versions of the text in "The Encyclopedia of Networking and Telecommunications." Search results will not be as extensive as a search of the book's CD-ROM.
A server is either a hardware-based processing device or a software-based process that provides services to network users. This topic describes the former: servers, processors, server components, racks, and related components.
This topic continues in "The Encyclopedia of Networking and Telecommunications" with a discussion of the following:
Servers, server farms, and clusters of servers
Multiprocessing and parallel processing
Server evaluation criteria and buying decision points
Server architectures

PCI and PCI-X
CompactPCI
InfiniBand

Boxes and racks
SSI initiative (Server System Infrastructure)
Copyright (c) 2001 Tom Sheldon and Big Sur Multimedia.
All rights reserved under Pan American and International copyright conventions.