Site home page
(news and notices)
Get alerts when Linktionary is updated
Book updates and addendums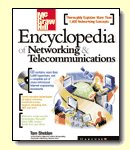 Get info about the Encyclopedia of Networking and Telecommunicatons, 3rd edition (2001)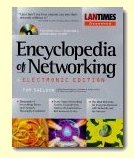 Download the electronic version of the Encyclopedia of Networking, 2nd edition (1996). It's free!
Contribute to this site
Electronic licensing info
PoP (Point of Presence)
Related Entries Web Links New/Updated Information
Note: Many topics at this site are reduced versions of the text in "The Encyclopedia of Networking and Telecommunications." Search results will not be as extensive as a search of the book's CD-ROM.
A PoP is a place where communications services are available to subscribers. Internet service providers have one or more PoPs within their service area that local users dial into. This may be co-located at a carrier's central office. Most ISPs have multiple PoPs in different geographic locations so subscribers can dial into a number that is local to them. If you were to visit a PoP facility, you would see racks of modems, routers, servers, and communications gear. Some PoPs provide co-location services, since much of the equipment is owned by different service providers.
This topic continues in "The Encyclopedia of Networking and Telecommunications" with a discussion of the following:
PoPs in the telephone system
Virtual PoP services for ISPs, including:

RACs (remote access concentrators) for modem integration
Colocation of RACs to PoPs to form megaPoPs
Evolution to "virtual PoPs"

L2TP (Layer 2 Tunneling Protocol)
GigaPoP, as defined by the Internet2 Consortium
Copyright (c) 2001 Tom Sheldon and Big Sur Multimedia.
All rights reserved under Pan American and International copyright conventions.