Site home page
(news and notices)
Get alerts when Linktionary is updated
Book updates and addendums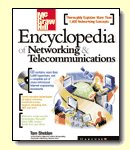 Get info about the Encyclopedia of Networking and Telecommunicatons, 3rd edition (2001)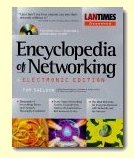 Download the electronic version of the Encyclopedia of Networking, 2nd edition (1996). It's free!
Contribute to this site
Electronic licensing info
Oracle
Related Entries Web Links New/Updated Information
Note: Many topics at this site are reduced versions of the text in "The Encyclopedia of Networking and Telecommunications." Search results will not be as extensive as a search of the book's CD-ROM.
Oracle was founded in 1977 with the goal of developing powerful, low-cost, client/server database systems that could compete with expensive proprietary mainframe systems. It built one of the first commercial relational database systems and sold some of the first products employing SQL (Structured Query Language). It also took advantage of software portability to ensure that its products run on almost all hardware platforms. Recently, it has developed parallel software to power very large database applications such as data warehousing and information on demand. In 1996, it introduced Oracle Universal Server, a powerful software platform with the ability to integrate and consolidate all types of data for thousands of users over any network, including the World Wide Web.
Copyright (c) 2001 Tom Sheldon and Big Sur Multimedia.
All rights reserved under Pan American and International copyright conventions.