Site home page
(news and notices)
Get alerts when Linktionary is updated
Book updates and addendums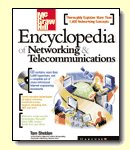 Get info about the Encyclopedia of Networking and Telecommunicatons, 3rd edition (2001)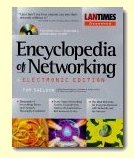 Download the electronic version of the Encyclopedia of Networking, 2nd edition (1996). It's free!
Contribute to this site
Electronic licensing info
DPT (Dynamic Packet Transport)
Related Entries Web Links New/Updated Information
Note: Many topics at this site are reduced versions of the text in "The Encyclopedia of Networking and Telecommunications." Search results will not be as extensive as a search of the book's CD-ROM.
DPT is a SONET-like technology that transports packets across fiber-optic rings. Along with Gigabit Ethernet and DTM (Dynamic Synchronous Transfer Mode), Cisco's DPT is considered one of the technologies to use in new fiber-access metropolitan area networks. It provides the reliability and restorability associated with SONET and SDH networks, but is specifically designed for packet transport. Cisco labels the technology as "IP+Optical." Some of the features of DPT are listed here:
Transports packets between Cisco DPT routers over two counter-rotating OC-12 fiber-optic rings.


Both fibers are used concurrently to transport both data and control traffic, unlike SONET, which keeps one in standby mode until needed.


DPT uses SRP (Spatial Reuse Protocol) as a media access protocol. SRP manages the add/drop process, controls bandwidth, and controls the propagation of messages on the packet ring.


Cisco claims throughput is double what SONET can provide over the same ring.
The Cisco Web site listed on the related entries page provides more information. You can also refer to "MAN (Metropolitan Area Network)" for information about metro access technologies in general.
Copyright (c) 2001 Tom Sheldon and Big Sur Multimedia.
All rights reserved under Pan American and International copyright conventions.