Site home page
(news and notices)
Get alerts when Linktionary is updated
Book updates and addendums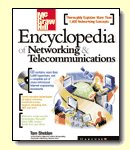 Get info about the Encyclopedia of Networking and Telecommunicatons, 3rd edition (2001)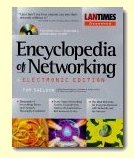 Download the electronic version of the Encyclopedia of Networking, 2nd edition (1996). It's free!
Contribute to this site
Electronic licensing info
Data Center Design
Related Entries Web Links New/Updated Information
Note: Many topics at this site are reduced versions of the text in "The Encyclopedia of Networking and Telecommunications." Search results will not be as extensive as a search of the book's CD-ROM.
A data center or NOC (network operations center) is a place to consolidate application servers, Web servers, communications equipment, security systems, system administrators, support personnel, and anything or anybody else that provides data services. A data center benefits from centralized management, support, backup control, power management, security, and so on. It may be housed in a single room or fill an entire building. It may be within a carrier's PoP (point of presence). Special equipment is usually installed to protect against power outages, natural disasters, and security breaches.
This topic continues in "The Encyclopedia of Networking and Telecommunications" with a discussion of the following:
Enterprise and public data centers
Internet data center role in outsourcing
Facilities management, managed services, and colocation services
High availability, reliability, and scalability advantages
Data center features, including power systems, temperature controls, fire detection and suppression systems, physical security, cages, racks, and vaults.
Interconnection systems, including new technologies such as InfiniBand
Copyright (c) 2001 Tom Sheldon and Big Sur Multimedia.
All rights reserved under Pan American and International copyright conventions.