Site home page
(news and notices)
Get alerts when Linktionary is updated
Book updates and addendums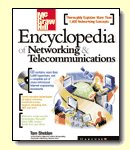 Get info about the Encyclopedia of Networking and Telecommunicatons, 3rd edition (2001)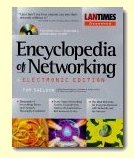 Download the electronic version of the Encyclopedia of Networking, 2nd edition (1996). It's free!
Contribute to this site
Electronic licensing info
Apache
Related Entries Web Links New/Updated Information
Note: Many topics at this site are reduced versions of the text in "The Encyclopedia of Networking and Telecommunications." Search results will not be as extensive as a search of the book's CD-ROM.
Apache is an open source Web server that runs on UNIX platforms. It has grown in popularity with Linux, another open source product. Apache was originally based on code and ideas found in the NCSA HTTP server (circa 1995), but Apache has evolved into what the Apache Web calls "a far superior system which can rival (and probably surpass) almost any other UNIX based HTTP server in terms of functionality, efficiency and speed." The name is derived from "A PAtCHy server," which provides some clue to the patch code roots of the server.
Like Linux, the server is supported by a network of users, newsgroups, and chat communities, as well as numerous Web sites.
Copyright (c) 2001 Tom Sheldon and Big Sur Multimedia.
All rights reserved under Pan American and International copyright conventions.