Site home page
(news and notices)
Get alerts when Linktionary is updated
Book updates and addendums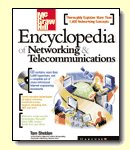 Get info about the Encyclopedia of Networking and Telecommunicatons, 3rd edition (2001)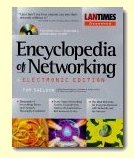 Download the electronic version of the Encyclopedia of Networking, 2nd edition (1996). It's free!
Contribute to this site
Electronic licensing info
Accounting on the Internet
Related Entries Web Links New/Updated Information
Note: Many topics at this site are reduced versions of the text in "The Encyclopedia of Networking and Telecommunications." Search results will not be as extensive as a search of the book's CD-ROM.
Some work has been done to support various forms of accounting on the Internet. An early paper describing the NREN (National Research and Education Network) had this to say:
"To encourage use of the Network by commercial information service providers, where technically feasible, the Network shall have accounting mechanisms that allow, where appropriate, users or groups of users to be charged for their usage of copyrighted materials over the Network."

-- RFC 1259 (Building The Open Road: The NREN As Test-Bed For The National Public Network, September 1991)
However, accounting has been difficult to implement, and not popular. In addition, many organizations post free information to attract visitors. Since RFC 1259 was written, most of the work related to accounting involves some method of metering traffic and charging the responsible party, or tracking "roaming users" who move among ISPs but maintain a formal relationship with only one ISP.
This topic continues in "The Encyclopedia of Networking and Telecommunications" with a discussion of metering and roaming. Refer to the related entries for other information. The following Internet RFCs are also discussed in the book:
Copyright (c) 2001 Tom Sheldon and Big Sur Multimedia.
All rights reserved under Pan American and International copyright conventions.