Linktionary search and index page
Site home page
(news and notices)
Get alerts when Linktionary is updated
Book updates and addendums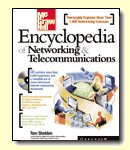 Get info about the Encyclopedia of Networking and Telecommunicatons, 3rd edition (2001)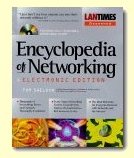 Download the electronic version of the Encyclopedia of Networking, 2nd edition (1996). It's free!
Contribute to this site
Electronic licensing info
Peering
Related Entries and Web Links
Main Topic New/Updated Information Web Links
Note: Many topics at this site are reduced versions of the text in "The Encyclopedia of Networking and Telecommunications." Search results will not be as extensive as a search of the book's CD-ROM.
---
Related Entries


Web Links


Click here for newer links
| | |
| --- | --- |
| Internet Operators.org (see Documents section) | |
| The Commercial Internet eXchange Association | |
| Merit Web route servers, peering, and statistics | |
| RIPE document: "Representation of IP Routing Policies in a Routing Registry" | |
| Geoff Huston's "Interconnection, Peering, and Settlements" document (excellent!) | |
| "Internet Service Provider Peering" by Geoff Huston | |
| Network Worlds MAEs and peering page | |
| TidBITS article: "Border Wars on the Net" by Glenn Fleishman | |
| "Settlement Systems for the Internet" by Maria Farnon and Scott Huddle | |
| "Internet Exchanges: Policy Driven Evolution" by Bilal Chinoy and Tim Salo | |
| "Scaleable Internet Interconnection Agreements and Integrated Services," by Joseph Bailey and Lee McKnight | |
New Web Links
Copyright (c) 2001 Tom Sheldon and Big Sur Multimedia.
All rights reserved under Pan American and International copyright conventions.