Site home page
(news and notices)
Get alerts when Linktionary is updated
Book updates and addendums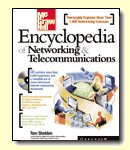 Get info about the Encyclopedia of Networking and Telecommunicatons, 3rd edition (2001)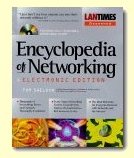 Download the electronic version of the Encyclopedia of Networking, 2nd edition (1996). It's free!
Contribute to this site
Electronic licensing info
Failover
Related Entries Web Links New/Updated Information
Note: Many topics at this site are reduced versions of the text in "The Encyclopedia of Networking and Telecommunications." Search results will not be as extensive as a search of the book's CD-ROM.
Failover occurs when a failing component is automatically removed from operation and a standby component is placed into service. The process of switching is called a handover. An important part of this process is fault isolation, where the failing component is isolated so it can't do any harm to the rest of the system. Some other terms related to this process include hot spare (a component, such as a disk drive, that is constantly updated with the latest information so that it can be switched into service) and hot swap (the process of handing over a hot spare).
In software systems, databases, and transaction processing systems, rollback is an important feature that ensures data integrity in the event that a transaction is not completed properly (for example, because of insufficient funds, lack of credit, a power loss, or a failed link). A transaction monitor is the program that monitors this process. As a user steps through a transaction, changes are made to a database. If the user needs to abort the transaction, the transaction monitor makes sure that all affected databases revert to their pretransaction states. See "Transaction Processing."
Copyright (c) 2001 Tom Sheldon and Big Sur Multimedia.
All rights reserved under Pan American and International copyright conventions.