Site home page
(news and notices)
Get alerts when Linktionary is updated
Book updates and addendums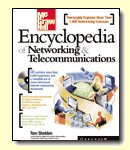 Get info about the Encyclopedia of Networking and Telecommunicatons, 3rd edition (2001)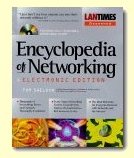 Download the electronic version of the Encyclopedia of Networking, 2nd edition (1996). It's free!
Contribute to this site
Electronic licensing info
Data Warehousing
Related Entries Web Links New/Updated Information
Note: Many topics at this site are reduced versions of the text in "The Encyclopedia of Networking and Telecommunications." Search results will not be as extensive as a search of the book's CD-ROM.
A data warehouse can be thought of as a three-tier system in which a middle system provides usable data in a secure way to end users. On either side of this middle system are the end users and the back-end data stores. The structure of data inside a data warehouse typically takes the following form (courtesy Prism Solutions):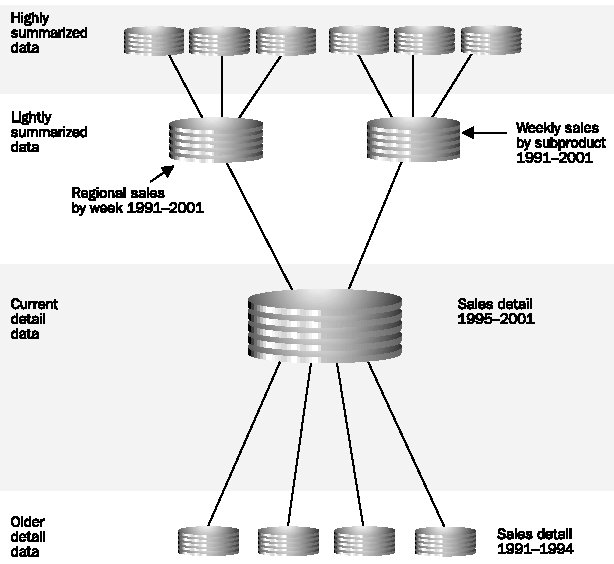 Figure 1
This topic continues in "The Encyclopedia of Networking and Telecommunications" with a discussion of the following:
Types of information systems (operational and informational)
Information sources, including legacy data systems, external data systems, and operational data systems
Three-tier structure and components of data warehouses, including staging systems and data marts, front-end clients, middleware, messaging systems, and metadata
Staging systems and preprocessing/summarization of data in data warehouses
Database analysts and "data farmer" role in data warehousing
The "operational data warehouse"
Planning and building a data warehouse
Web interfaces
Copyright (c) 2001 Tom Sheldon and Big Sur Multimedia.
All rights reserved under Pan American and International copyright conventions.